Blockchain technology has recently become a phenomenon in various areas of the economy, driving innovation, driving growth and providing added value. One of the most remarkable of these sectors is the gambling industry. Gaming is a use case that stimulates the real acceptance of blockchain technology by taking the incentive for the user from pure speculation to transactions on a blockchain platform. This stimulates both innovation in development and consumer acceptance.
The first real blockchain gaming application was Cryptokitties
Although the platform itself was purely intended for various collectibles, it quickly became known because the application represents the majority of transactions on the Ethereum platform. Since its inception, the number of apps using blockchain technology within the gaming industry has increased significantly, including categories ranging from adventure games and card games to action games, role-playing games and casinos.
Blockchain use cases in gaming are primarily limited by the transaction capacity of blockchain platforms in the case of Ethereum. The current blockchain applications in gaming are therefore experimental tickets, with collecting platforms and mobile games leading the way.
Card games are among the first games to use blockchain technology in the game. The unique thing about collectible cards is that the cards themselves, as non-tangible tokens, become marketable items. Usually the NFT's are traded on OpenSea. One of the most popular card games to collect using blockchain technology is Gods Unchained
Real-time strategy, or RTS, and massively multiplayer online, or MMO, games are ideal genres for testing blockchain technology in gaming, as gameplay allows to create multiple types of assets and smart contracts that determine the rules of the games themselves. While successful gaming games are increasingly massively multiplayer, online and featuring group dynamics, the application of blockchain technology in gaming is likely to gain considerable popularity within this segment.
On Ethereum, games running on the blockchain run the risk of spamming the network with transactions, increasing gas costs. Either way, more and more games are being developed to run on public blockchains themselves, creating an incentive to develop solutions to reduce the subsequent flooding of the network. Proof-of-stake blockchains, sidechains and state channels can provide solutions to solve the problems underlying the limited transaction speeds of proof-of-work blockchains currently in use.
Leading blockchain games according to EsportsBets
According to EsportsBets, the leading blockchain games for 2020 were mainly card games, with RTS games on close. Big-ticket items are still in development or being considered by larger studios, leaving plenty of room for garage studios to use their first-mover advantage and make a name for it before the competition comes on the market.
Crypto casinos like King Bit Casino and Bit Starz were one of the first applications in gaming that used blockchain technology, so the above casinos are pioneers who were leading the way, which to date can still be found very high in the lists.
Furthermore, there are quite a few blockchain-based online gambling sites, with the above providing superior quality and probability for the player compared to traditional, fiat-based casinos and gambling sites. Gambling is probably the most mature segment in blockchain-based gaming, and it most likely offers serious competition in traditional markets.
One of the oldest (if not THE oldest) running poker sites, for example, is Swcpoker.club (or better known as Seals With Clubs). Although it had its share of problems in the past, (like the closure of the site on original domain (sealswithclubs.eu) by FBI, or the more recent one, when they lost swcpoker.eu domain (again), due to Brexit, the Bitcoin poker platform is still running and is one of the most trusted places to play poker for Bitcoin.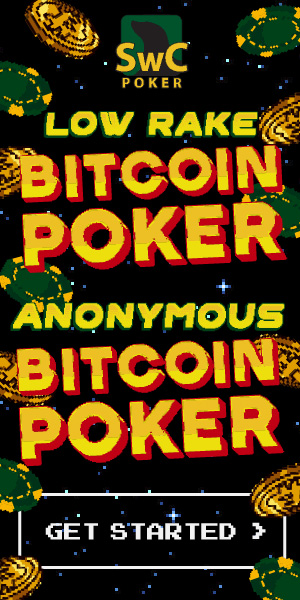 With the appearance of senior developers and mostly open tools, blockchain gaming unlocks a previously unimaginable value for both creators and gamers. For the first time, a truly open entertainment economy can be built.
Blockchain technology is especially suitable for gaming, and gaming can directly benefit from blockchain technology, both technically and for unlocking value from in-game items, tournaments, character development and gamer recognition.
Nowadays, traditional media is usually run on the internet, so perhaps, through blockchain technology, all games could one day contain elements of crypto. In our opinion, the future of the gaming industry based on crypto looks rosy!
What you need to know about affiliate links.
 This page may present investment-related assets, products or services. Some of the links in this article are affiliated. This means that if you buy a product or register on a site from this article, our partner pays us a commission. This allows us to continue to offer you original and useful content. There is no impact on you and you can even get a bonus using our links.
Investments in cryptocurrencies are risky!
Btctools is not responsible for the quality of the products or services presented on this page and could not be held responsible, directly or indirectly, for any damage or loss caused by the use of a good or service highlighted in this article. Investments related to crypto-assets are risky by nature, readers must do their own research before taking any action and invest only within their financial possibilities. This article does not constitute investment advice.